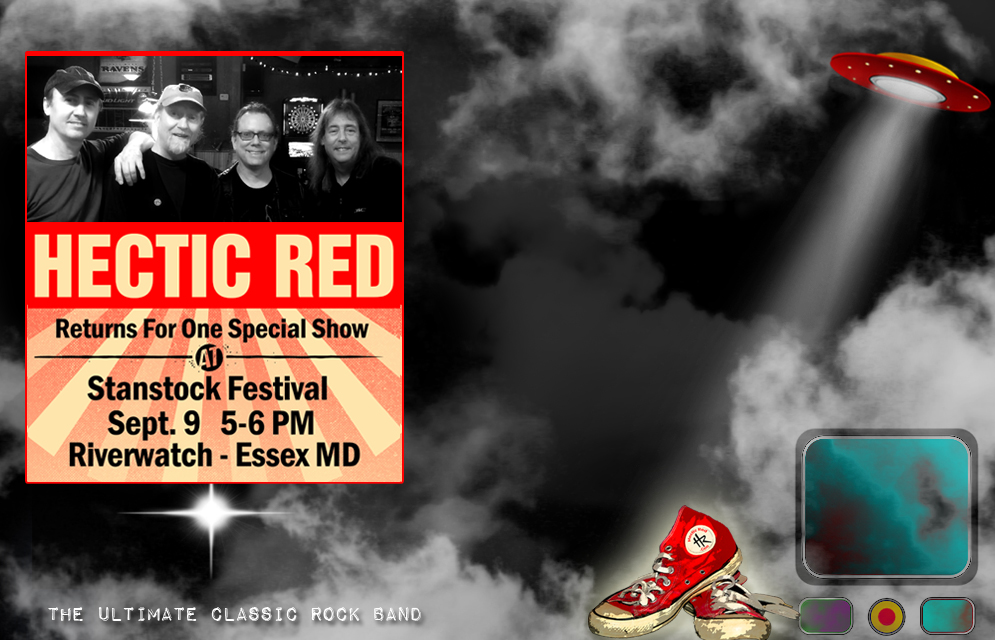 Hectic Red is very happy to announce we will be appearing at the Stanstock Festival in Sunday Sept 9, 2018 at the Riverwatch in Essex! We will be playing a one-hour set from 5 to 6 p.m.
You may be aware it's been a year of health challenges for Hectic Red, but we want you to know that Danny, Suchy, Ben and Rich are ready to play and very excited to be onstage together again - first time in over a year!
Go to our SCHEDULE page for full details.
Keeping a band together for over 31 years with
the same four members is a rare accomplishment.
Hectic Red offers our deepest thanks to all of our
amazing family of friends and fans who have made it
possible, and supported us over the years.
We hope you'll be there on Sept. 9
to celebrate our return to the stage!

UPCOMING:
Sun. Sept. 9, 5 pm
STANSTOCK FESTIVAL
at Riverwatch
Restaurant & Marina
Essex MD
CLICK FOR DETAILS
Website design copyright © 2016 by Crystal Visions Art and Hectic Red. Hectic Red logo by Duane Regula.